Biodegradable Super Pad - Love Luna
Regular price
Sale price
$7.20
Unit price
per
Sale
Sold out
Biodegradable Super Pad - Love Luna is made from certified organic bamboo, making them biodegradable, hypoallergenic and antibacterial.
Love Luna have taken every step possible to make sure their organic bamboo pads are as environmentally friendly as possible, from the individual biodegradable wrapper to the packaging printed with environmentally-friendly inks.
Did you know that regular pads take 500-800 years to breakdown! These Pads are made from certified organic biodegradable bamboo, and only take 180 days to completely break down!
Contains: 8 individually wrapped Super Pads
--
Biodegradable Super Pad - Love Luna
These biodegradable, organic super pads are soft and comfortable because they are made from materials that are kind to your body.
Made from certified organic Bamboo
Ultra thin, absorbent and dry against the skin
Suitable for a medium to heavy flow
Naturally hypoallergenic & breathable
Free from chlorine & dioxin bleach
Not tested on animals, cruelty free & vegan
Pack of 8 Super Pads
Love Luna are committed to finding sustainable solutions for all of their personal care products. They aim to help rid the earth and its oceans of unsustainable plastics and other materials.
Their mission is simple: Avoid harmful disposable products and enrich the earth with sustainable solutions.
If you want to know more please CONTACT US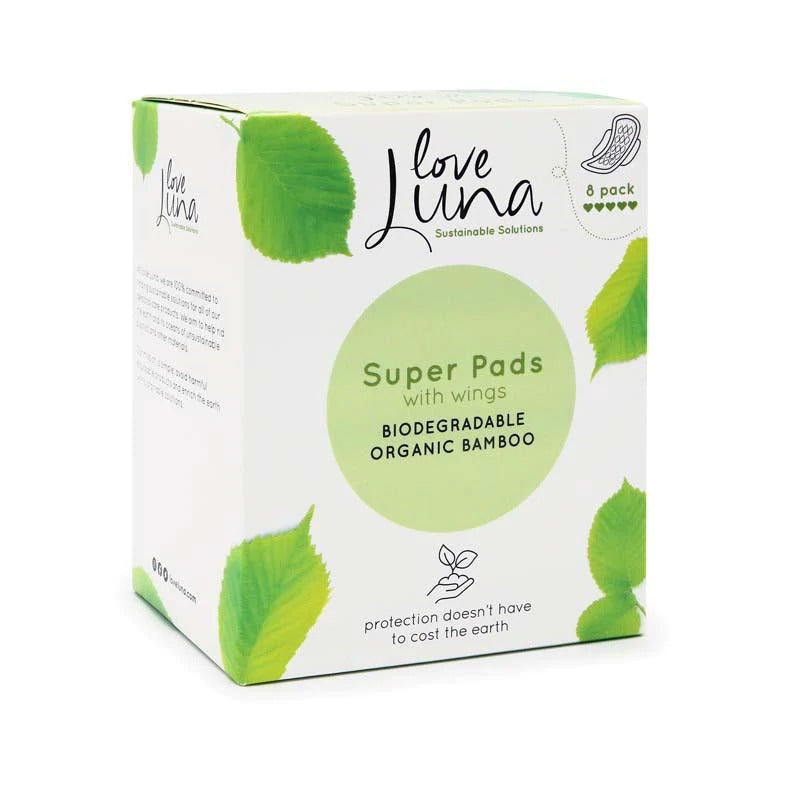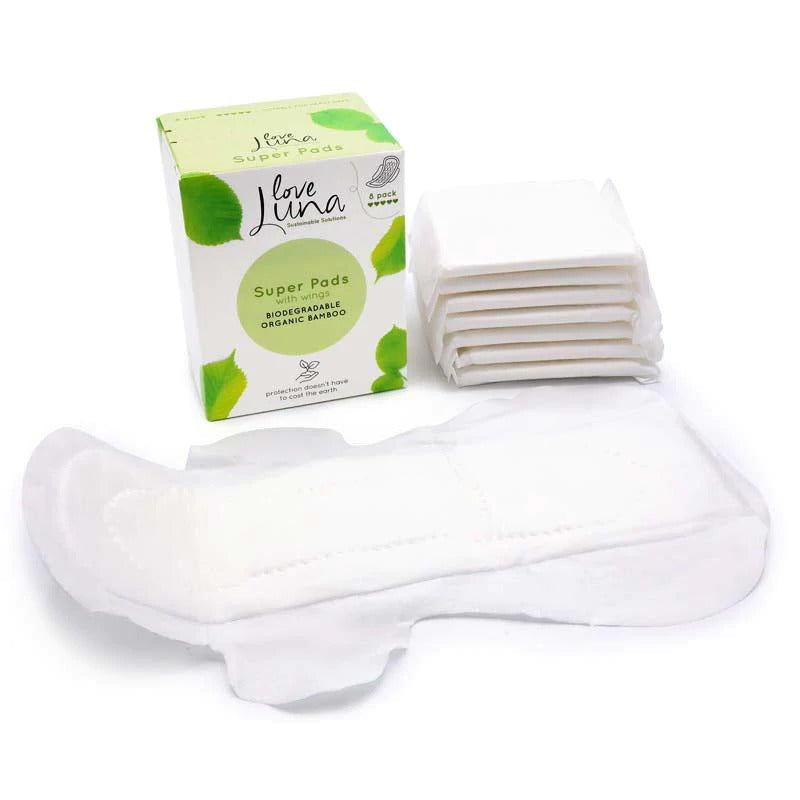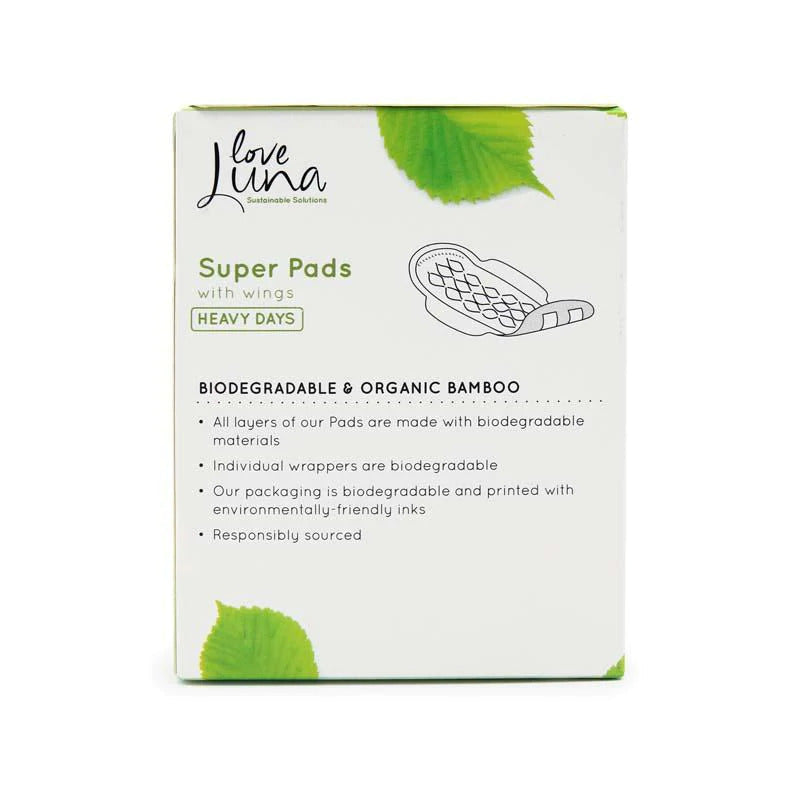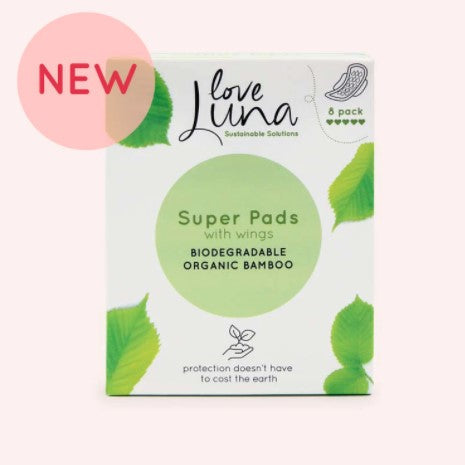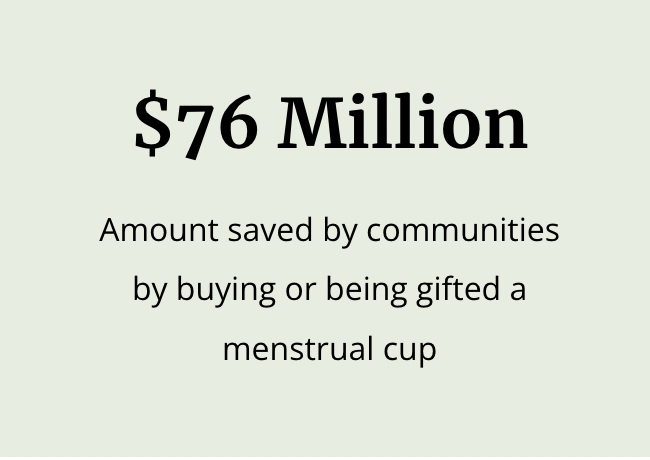 Our Impact
1262 Tonnes of menstrual waste saved from landfills and waterways in New Zealand and global warming potential (greenhouse gases) reduced by 1,693,721kg CO² eq.