Love Luna Full Brief – Khaki
Regular price
Sale price
$17.00
Unit price
per
Sale
Sold out
Love Luna Full Brief – Khaki
$17.00
Love Luna Full Brief – Khaki is made from super soft cotton with a high waist for maximum comfort. The full brief is your must have shape!
Colour: Khaki Green
Know your flow: The full brief absorbs 15-20 ml and can be worn on its own or as a backup. Only you know your flow.
Gentle Flow: If you flow 15-20mls  gently over 4-6 hours then this underwear will work well for you.
"Gush Flow": If you "gush" 15ml-20mls all at once on and off throughout the day then this underwear may not be suitable.
Heavy Flow: Love Luna Period Underwear is not recommended to be worn alone as your only method of period protection if you have a heavy flow, unless you plan on changing frequently.
Back up: This underwear is the perfect partner when using a menstrual cup or tampons!
** Please check the size chart before purchasing. WE DO NOT EXCHANGE OR REFUND ANY PERIOD UNDERWEAR STYLE FOR HYGIENE REASONS. We suggest buying one pair first to check the size. (Size chart shown in images)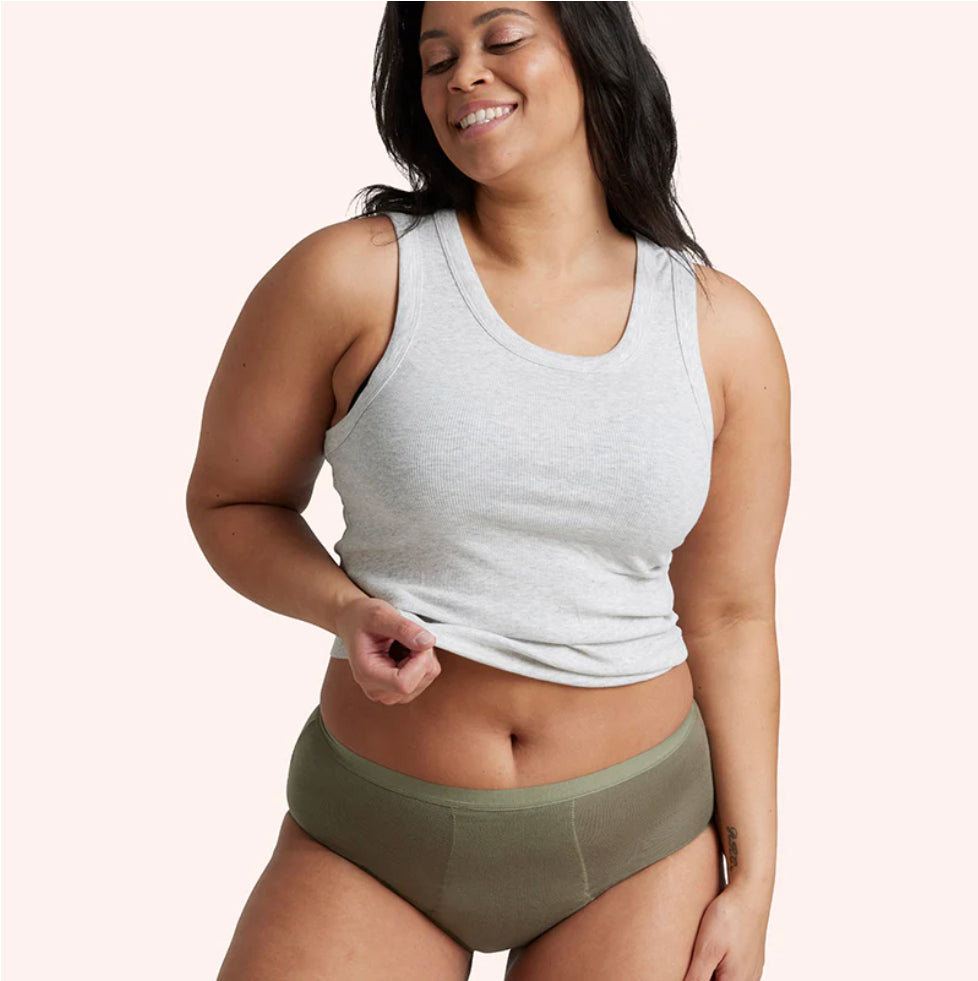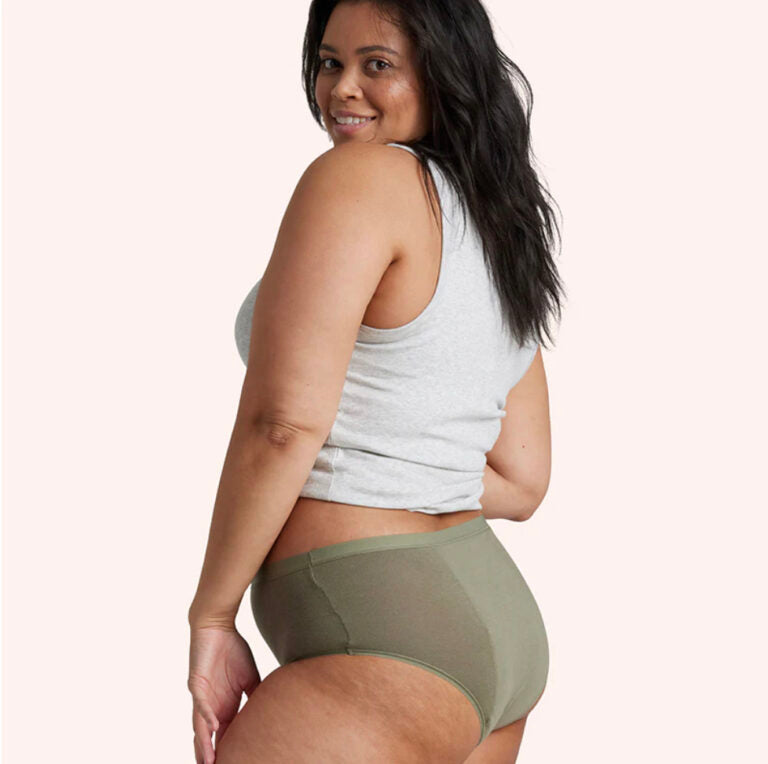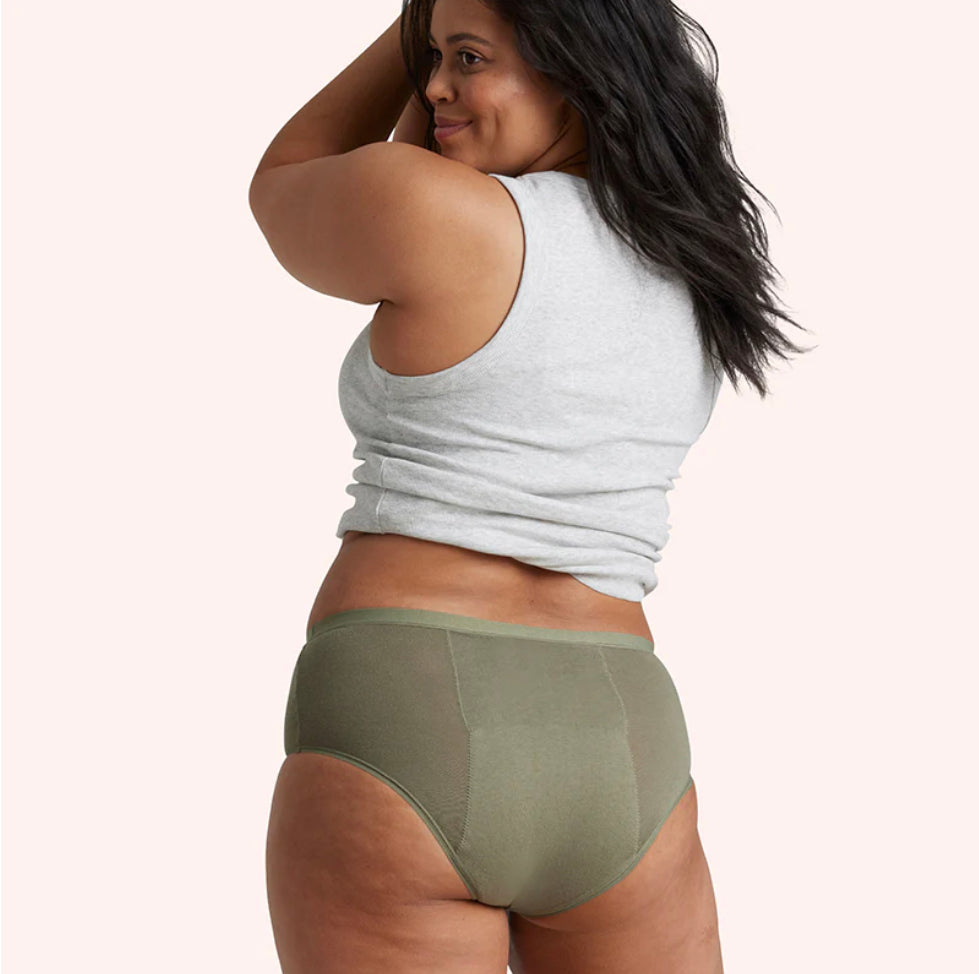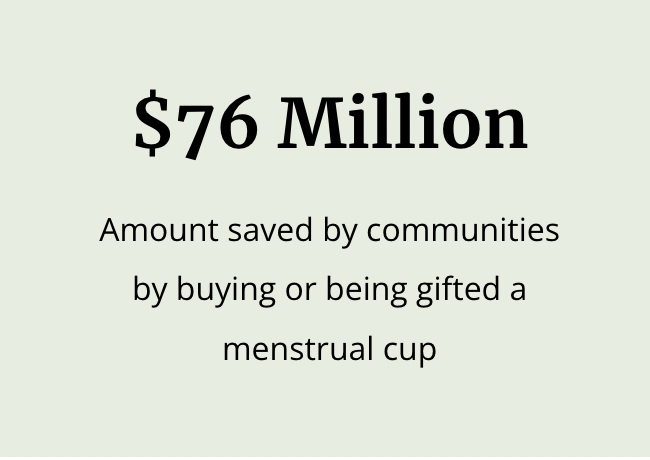 Our Impact
1262 Tonnes of menstrual waste saved from landfills and waterways in New Zealand and global warming potential (greenhouse gases) reduced by 1,693,721kg CO² eq.